SIRDS has carried out various covid 19 relief activities
COVID-19 has been declared as a pandemic by WHO on 11th March as it is spreading so fast across the world. Today, many countries including ours are suffering from the outbreak COVID-19 pandemic. In India also the spread of Corona virus is on increase. In view of anticipated threat, the country is under lockdown from 25th March onwards and literally the mobility of the people across the country has been stalled.
The COVID-19 crisis has already disrupted our entire economic structure, making marginalized sections much more vulnerable and helpless and therefore there is a need for both humanitarian aid and a healthcare response. The people who dependent on daily labour for the living has suddenly become jobless and even many were stranded in different locations due to lack of transport facility.
Self- protection with simple measures like wearing face mask, proper hand washing and social distancing is said to be the most successful steps to control the spread of deadly virus. In this crucial situation, in the regard, as we are partnered with you in fighting against Corona we have given awareness on dos & don'ts, Social distancing &Personal Hygiene in 149 villages along with display of banners/flex in the few villages. We gave awareness through Auto Canvassing with a loudspeaker. We got permission from District Legal Service Authority, Koppal for awareness programme in Koppal district.
Karnataka state came under the grip of corona virus attack and life of people becomes paralyzed due to country's lockdown. Stepping in for addressing the need of people and the threat of a potential corona virus outbreak, SIRDS is doing various types of activities in the remote villages in Karanataka State. We have initiated a volunteer group for creating awareness, distribution of grocery, vegetable kits, Seeds as well as emergency medical care leading the team by Project Director. So far we have reached 4,10,612 people and are provided with various kits, face masks & awareness at free of cost. SIRDS with the help of Corporate & its team purchased essential dry food items, packaged and transported to the villages at their door step.
SIRDS dedicated team is working day and night to ensure that the poor of people in remote villages stay safe and remain healthy & in providing basic needs to them. The following table explains you the brief of the activities carried out by our organization at the time of lockdown.
| Particulars | No. of Benefits | Places Covered |
| --- | --- | --- |
| Awareness (149 villages) | 372500 | Raichur, Koppal, Bellary & Bagalkot |
| Distribution of Seed Kit | 19459 | Raichur, Koppal, Bellary & Bagalkot |
| Distribution of Grocery Kit | 1005 | Koppal, Bagalkot & Hiriyur |
| Distribution of Vegetable Kit | 300 | Bagalkot |
| Distribution of Sanitary Napkin | 993 | Koppal & Bagalkot |
| Distribution of Face Mask | 15755 | Koppal & Bagalkot |
| Distribution of Sanitizers | 600 | Koppal |
| | 410612 | |
In addition to the activities carried we have tried to provide self employment for few by giving them for stitching masks, pack dry
food materials & distribution of kits which will help them for her daily needs.
During the distribution of Kit, SIRDS has followed all the appropriate government guidelines such as personal safety measures, physical distancing, covering face with mask, hand washing etc were followed. We assured the personal hygiene & social distancing while conducting the above activities.
Seed Distribution to overcome Covid Impact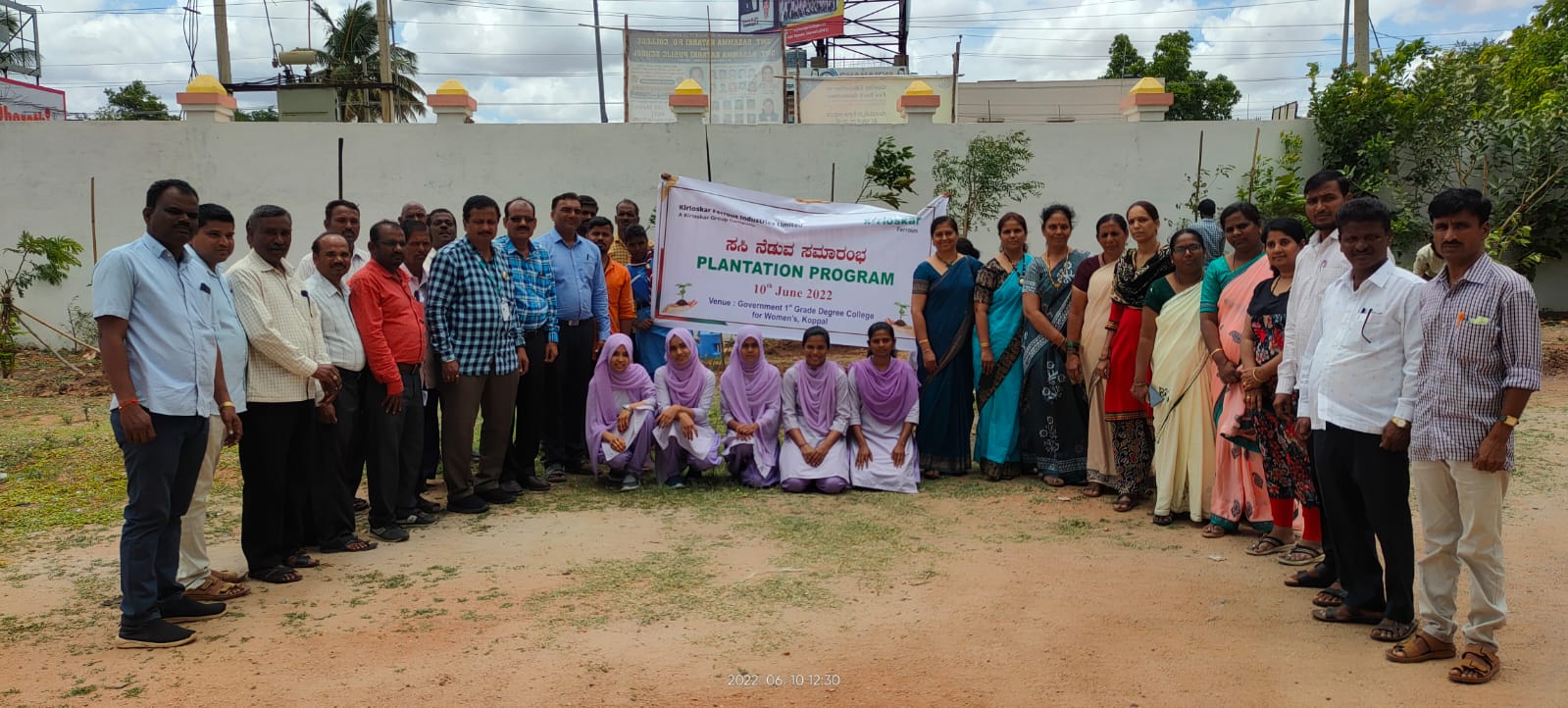 ActivityTree plantation Thematic AreaEnvironment Date10th June 2022 GeographyWomens Degree College, Koppal Taget GroupCollege Students No. of Beneficiaries150 Members Present: Mr Udhav Kulkarni – KFILShilpa Srivastan – KFIL Ladies ClubRadhika Ramesh – KFIL Ladies ClubSaritha Parashuram