| | |
| --- | --- |
| Activity | Tree plantation |
| Thematic Area | Environment |
| Date | 10th June 2022 |
| Geography | Womens Degree College, Koppal |
| Taget Group | College Students |
| No. of Beneficiaries | 150 |
Mr Udhav Kulkarni – KFIL
Shilpa Srivastan – KFIL Ladies Club
Radhika Ramesh – KFIL Ladies Club
Saritha Parashuram – KFIL Ladies Club
College Principal & Staff
Mrs Deepa S – SIRDS
Mrs Akkamma – SIRDS
College students – 150+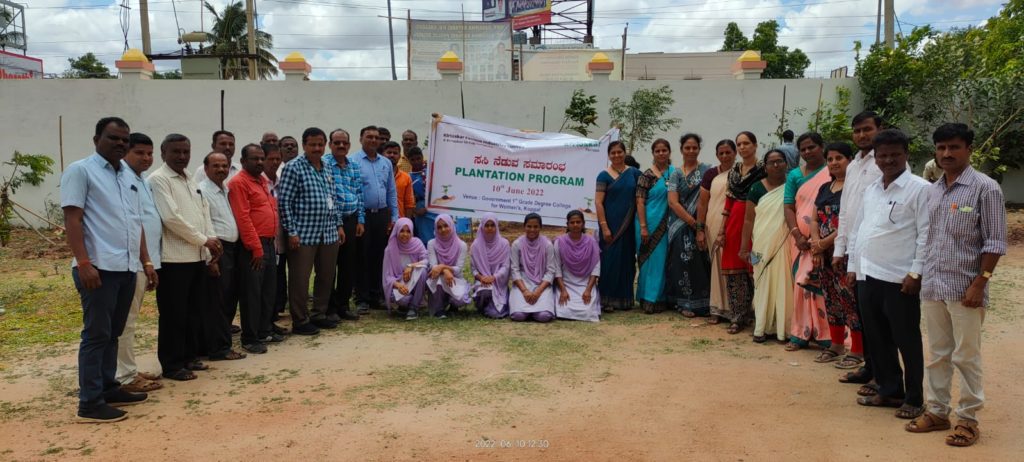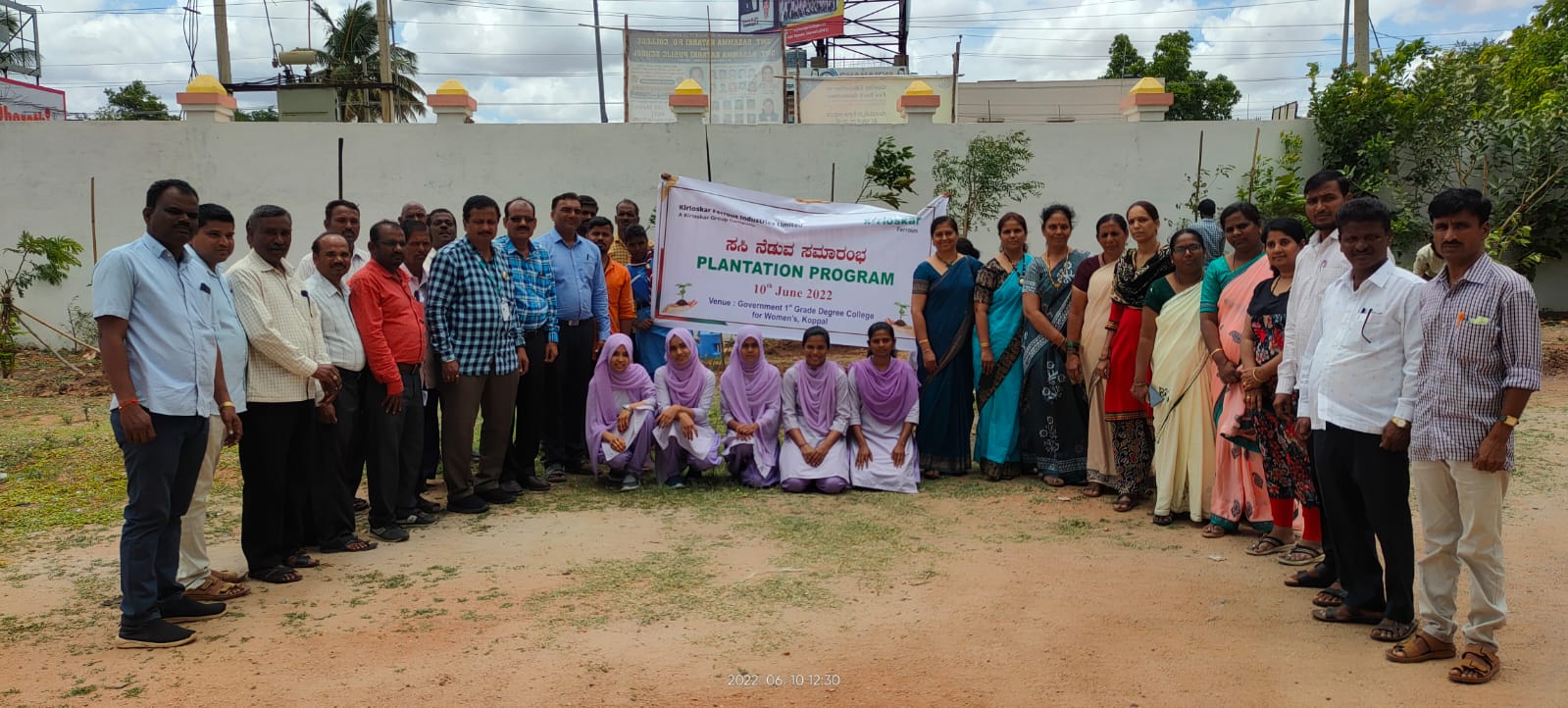 One of the recognized purposes behind tree plantation is forestry & greenery. Forests are quickly diminishing from the surface of the earth since people are cutting trees for business purposes. Despite the way that forests develop normally, there is a need to re-grow them at a more noteworthy rate than the rate at which they are destroyed. Aside from improving the bio-diversity, trees additionally add to the natural beauty of a spot.  Trees planted by the streets and in the village add to the scenic beauty of the spot. A tree will be there for ages profiting everyone in its specific manner. If you plant a tree today, at that point, your coming ages will be profited by it—one of the best future investment to make for your youngsters.  It is, after all, the fastest method to make the earth greener. Tree plantation is a signal that will make the planet a great spot to live for the coming ages. We should not exclusively be occupied with tree plantation yet also energize others to plant trees at whatever point and any place the time and resources allow them.
As a part of KFIL initiative tree plantation was done on 10th June 2022 at Women's Degree College, Koppal.   Total 80 saplings were planted in the campus through KFIL.
In order to motivate the students and give more awareness to the students a speech competition was organized in the college.  The 4 participants were awarded with Rs.2000/- cash prize each along with books.  The college have come forward to give responsibility of each sapling to each students who has interest in the growing the trees in the campus.  In addition to it Mr Udhav Kulkarni commented that a green audit will be done through KFIL the next year and the students who has taken best care of the trees will be awarded with cash prize of Rs.500/- each.
Benefits of Tree Plantation
There are numerous benefits that the project brings to the community:
Builds community spirit and unity
Educates communities about the benefits of trees and nature
Brings economic benefits to an area by reducing green-space maintenance costs and by raising house prices on aesthetic grounds
Positive impact on mental health and wellbeing, reducing stress and encouraging outdoor activities
Removes and stores Carbon from the air
Improved aesthetics
Provides shade